It's been six long years since the release of Spectre and the hunger of fans for a new 007 cinematic adventure will soon - finally - be sated!

Luke G. Williams reviews the recent documentary 'BEING JAMES BOND THE DANIEL CRAIG STORY'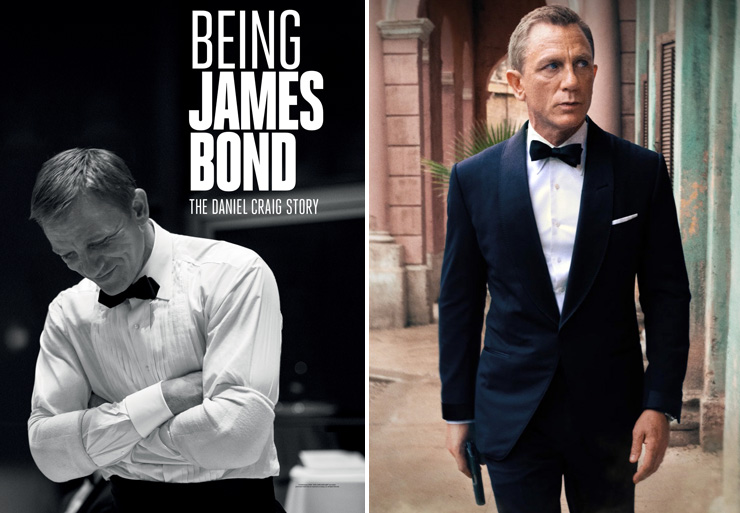 With the 30 September release date of No Time To Die fast approaching, the release of the 46-minute documentary 'Being James Bond' is a welcome appetiser for the feature film main course to follow.
Charting Daniel Craig's 16-year tenure as Bond from being cast in 2005 through five films of maddening inconsistency from Casino Royale to No Time To Die, the resulting documentary is not without occasional interest and insight but ultimately struggles to offer anything more than superficiality and hagiography.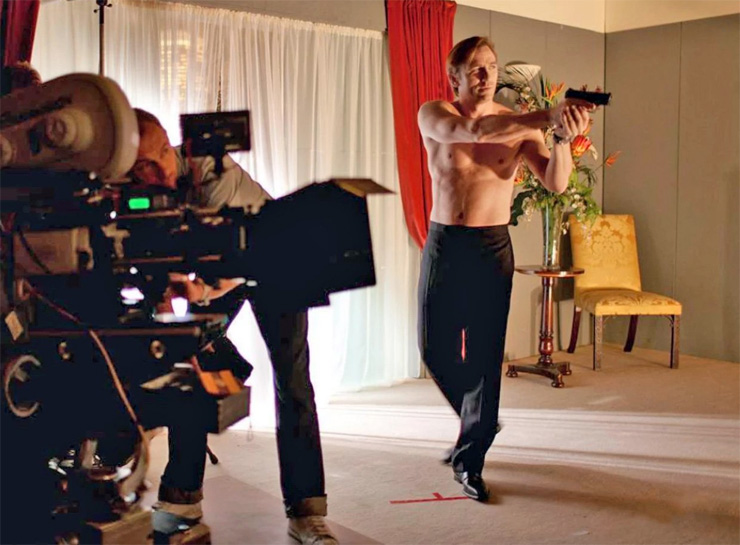 With the material at its disposal from the EON Productions archives - including Craig's Casino Royale screen test and behind the scenes footage of him filming his final shots as Bond in No Time To Die, this could and should have been a far more illuminating watch than it ultimately proves. The screen test - in particular - is given all too fleeting attention. It is also confusingly (erroneously?) introduced with a caption that informs us that it was filmed at Pinewood in 2006, but Craig was announced as 007 in October 2005 and principal photography on the film began on 3 January 2006.
Indeed, throughout, the editorial judgement displayed by director Baillie Walsh is suspect (Walsh presumably landed the gig due to the fact he directed Craig in the 2008 feature Flashbacks of a Fool). For example, the vast majority of the spoken content on display here is original content formed of a group interview/conversation between Craig, Barbara Broccoli and Michael G. Wilson. The warmth between the trio is evident and at times striking, but the absence of any video footage of said interviews - instead they are played over imagery from Craig's films - makes this feel more like a podcast than a piece of filmmaking. The at times somewhat echoey sound quality of the interviews is also disappointingly amateur.

It would have been far more instructive and stimulating to see some of the interactions, body language and facial expressions of the trio rather than well known and repetitive film clips.

In a similar vein, many of the stories and narratives recited by Broccoli, Wilson and Craig are well worn and at times feel rehearsed and rehashed rather than naturalistic.

Far too much time is also spent on self-congratulatory rhetoric concerning Broccoli and Wilson's initially controversial and somewhat left-field choice of Craig as 007 in the face of what was - during the production and pre-production of Casino Royale - vehement and unyielding press criticism and opposition. The tiresome 'Craignotbond' saga is retold at an exhaustive length that it really doesn't warrant given how well known this particular narrative is.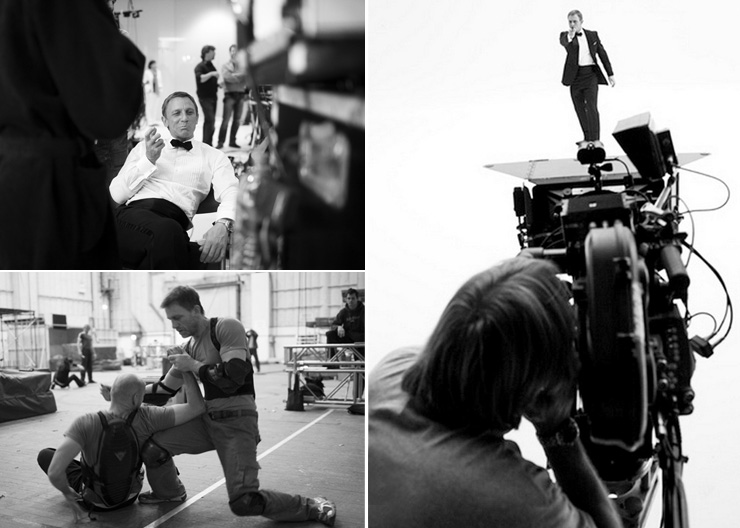 For a film entitled 'Being James Bond' there is also a worrying lack of context. No footage or even images of any 007 other than Craig appear, and were it not for the briefest of mentions of 'Pierce and Roger' (Sean, Tim and George don't even get the most cursory of name checks, unless I missed them) you might be forgiven for thinking that Craig is the only 007 ever, or at least the only one of note.

Amid all the talk of how Craig took Bond back to basics and to reality, a discussion of how his approach differed from other 'back to basics' Bonds such as Lazenby and Dalton - and how he won the mainstream approval and mass audience appeal that they failed to garner - would seem to me to be essential.

There are also moments when the film all too clunkily betrays its status as approved promotional fluff rather than true documentary. Broccoli's assertion - for example - that Quantum of Solace is actually "still a good movie" shreds credibility and credulity as surely as any double-taking pigeon or Venetian Bondola did in the Roger Moore era.

On the credit side, Craig comes across as genuinely charismatic, talented and not as precious as one might have thought, as well as genuinely passionate about the 007 films.

If nothing else this film is a reminder of the consistent excellence he has brought to the series, albeit within four films that have varied widely and wildly in quality - and a fifth whose merits and demerits we are yet to discover.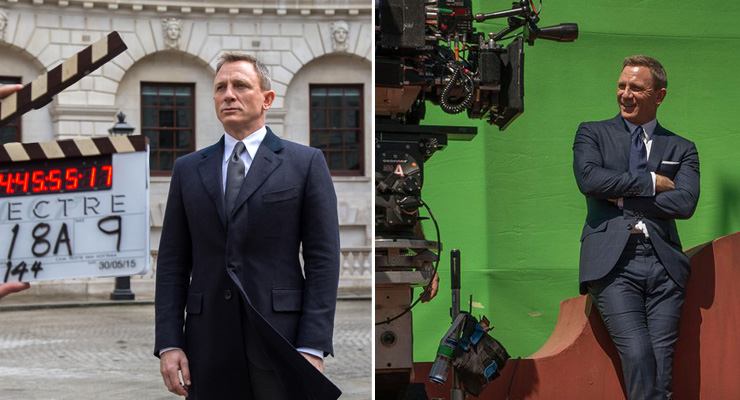 The emotional highlight of the film is when we see a clearly moved Daniel Craig addressing and thanking the cast and crew on his final day of filming for No Time to Die.

Sadly, the final montage that follows of moments from Craig's films edited to the strains of John Barry and Louis Armstrong's 'We Have All The Time in The World' is no better - and indeed somewhat worse - than any number of 007 musical montages you might find on YouTube.

Furthermore, the juxtaposition of uneven and sometimes randomly selected Craig era footage alongside the beautiful melody from an unforgettable 007 film from another era is at best misjudged and at worst somewhat insulting to the memory of the magnificent On Her Majesty's Secret Service.

Chris Cornell and David Arnold's 'You Know My Name' from the equally accomplished Casino Royale - Craig's debut feature and a peak his 007 career would never again approach - would have been a far more apt choice.

All in all then, a watchable enough way to spend 46 minutes, but still best filed under 'missed opportunity'.