18 March 2017

BECOMING BOND - A new docu-drama tells the
life story of one-time James Bond George Lazenby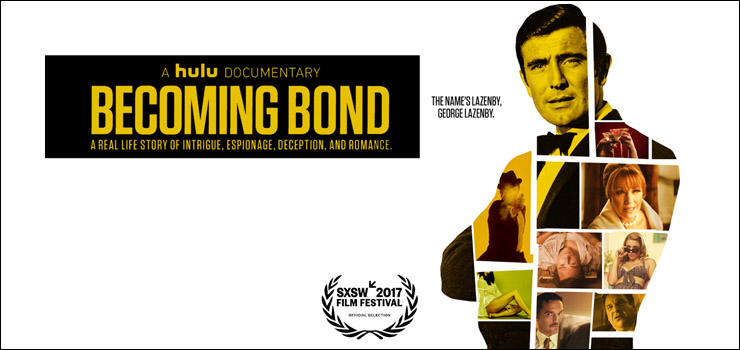 A unique documentary/narrative hybrid chronicling the stranger-than-fiction true story of George Lazenby, a poor Australian car mechanic who, through an unbelievable set of circumstances, landed the role of James Bond in On Her Majesty's Secret Service (1969), despite having never acted a day in his life. Then after being offered the next six Bond films and a $1 million signing bonus, he turned it all down…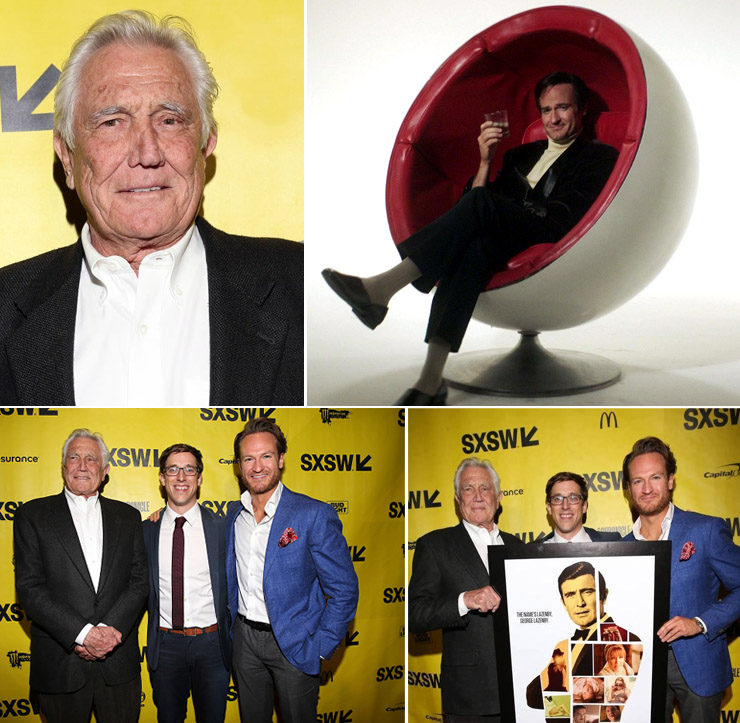 The film will be available to stream on Hulu from 20 May 2017 after premiering at the SXSW Festival on 11 March. George Lazenby appeared at the SXSW Festival along with writer-director Josh Greenbaum, and actor Josh Lawson who plays Lazenby in Becoming Bond. Also appearing in the film is actress Jane Seymour who starred alongside Roger Moore in the 1973 James Bond film Live And Let Die.
| | |
| --- | --- |
| | 007 MAGAZINE On Her Majesty's Secret Service 76-page special publication |
Originally published as two separate 36-page issues in the 007 MAGAZINE ARCHIVE FILES series in 2010, (and out of print and unavailable since 2011) this latest edition features both complete issues together in one publication with a new cover and inside front and back covers.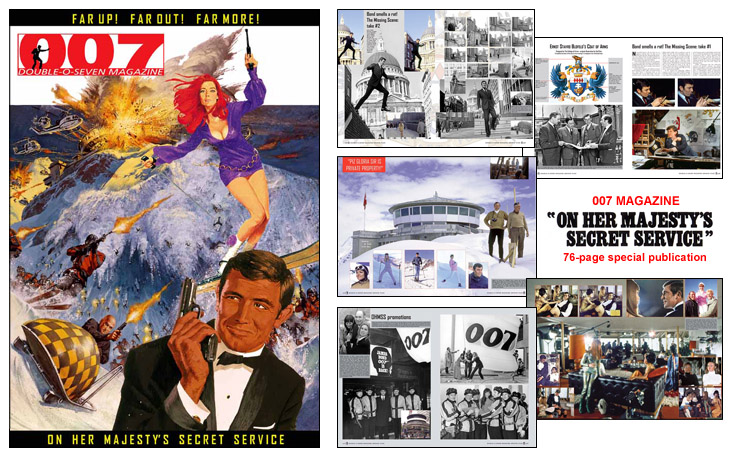 The 007 MAGAZINE On Her Majesty's Secret Service 76-page special publication features the filming of the exciting and brutal beach fight that opens the sixth James Bond film, On Her Majesty's Secret Service (1969) starring one-time Bond George Lazenby; the filming at The College of Arms in London – featuring rare images from a scene cut from the final print of the movie when Bond discovers the villainous Ernst Stavro Blofeld's spy has infiltrated the college and is listening-in to 007's top secret conversation with Sir Hilary Bray; exclusive comments from On Her Majesty's Secret Service director Peter Hunt (1925-2002); official press releases; Call Sheets; Syd Cain colour portrait; sets; production painting; George Lazenby's Bond screentest photographs; behind the scenes photographs; George Leech – Stunt Co-ordinator; OHMSS promotions; Mr. & Mrs. James Bond – the wedding photographs; Piz Gloria location photographs; Blofeld's 'Angels of Death' – The Piz Gloria Girls; includes over 200 rare images relating to the film, many of them exclusive to the 007 MAGAZINE ARCHIVE.
PURCHASE HERE ONLY £19.99 (plus p&p)
---