Growing old gracefully - For Your Eyes Only at 40
KEVIN HARPER looks back at the production of Roger Moore's fifth James Bond film as For Your Eyes Only celebrates its 40th Anniversary.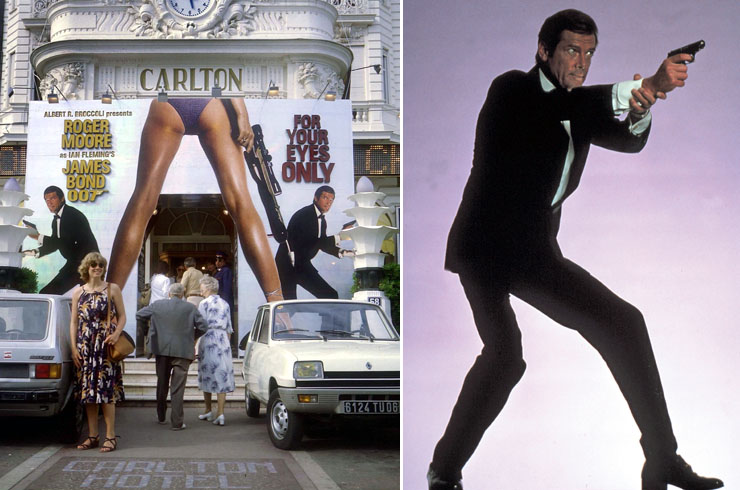 ABOVE: (left) For Your Eyes Only was promoted at the Carlton Hotel during the Cannes Film Festival 13 – 27 May 1981 (right) Roger Moore took part in a special photoshoot for use in the For Your Eyes Only publicity campaign. Different poses were used on advance teaser posters and publicity materials including the large display at the Cannes Film Festival.
With the spectacular box-office success of Moonraker in 1979, distributor and co-financier United Artists wanted more of the same, but producer Albert R. Broccoli felt that to continue with that style would make the films ever more outlandish by trying to top the excesses of their predecessor. This had already begun to happen with the Roger Moore films as they became more comedic and now aimed more at a younger audience.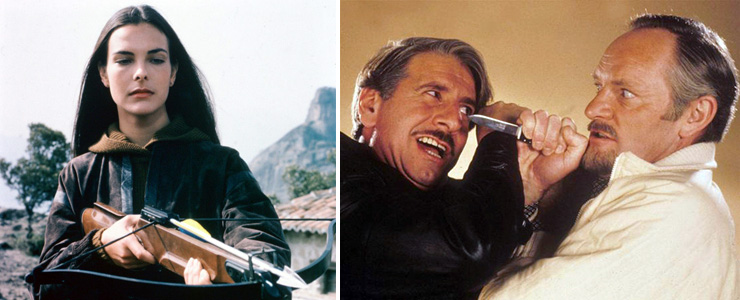 Originally announced at the end of The Spy Who Loved Me, director Lewis Gilbert was involved with pre-production work on For Your Eyes Only in early 1978, but the project was abandoned when Moonraker was chosen as the next film in the James Bond series in the wake of the huge commercial success of Star Wars (1977) and other space-themed blockbusters. For Your Eyes Only was then revealed as the next film in the end credits of Moonraker, released in June 1979. In September 1979 English novelist and screenwriter Ronald Hardy (1919-1991) delivered a treatment that although had a megalomaniac villain whose scheme was close to those of the previous two films, the outline did include elements of Ian Fleming's 1959 short story FOR YOUR EYES ONLY, and was more realistic in tone than the outer-space epic Moonraker. Hardy's outline was ultimately rejected but long-time screenwriter Richard Maibaum (1909-1991) together with Broccoli's stepson Michael G. Wilson, crafted a new storyline retaining the original Ian Fleming inspiration, grafting on the short story RISICO from the same anthology, and adding the keel-hauling sequence from LIVE AND LET DIE for good measure. The result was a down-to-earth story more rooted in traditional mystery and intrigue than the far-fetched plot lines of The Spy Who Loved Me (1977) and Moonraker (1979).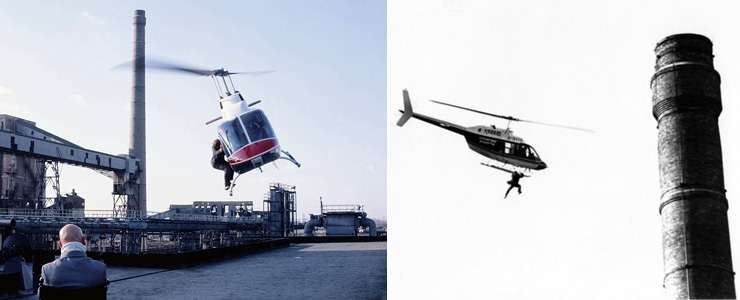 In many ways For Your Eyes Only (1981) was a somewhat nostalgic film allowing the character of James Bond to rely on his wits rather than gadgets, and features several nods to earlier films as if to remind audiences that this was still part of the same series. For the most part For Your Eyes Only remains relatively believable as a story with only its spectacular, but ultimately comedic pre-credit sequence, and equally cringe-making coda (with Margaret Thatcher impersonator Janet Brown) spoiling an otherwise efficiently made thriller. To direct the new James Bond film 'Cubby' Broccoli chose John Glen, who had been editor and second-unit director on the two previous films in the series. Glen had also worked in the same capacity on Peter Hunt's directorial debut On Her Majesty's Secret Service (1969); Hunt had also been promoted to director after editing the first five James Bond films, and capturing some spectacular second-unit aerial footage for You Only Live Twice (1967).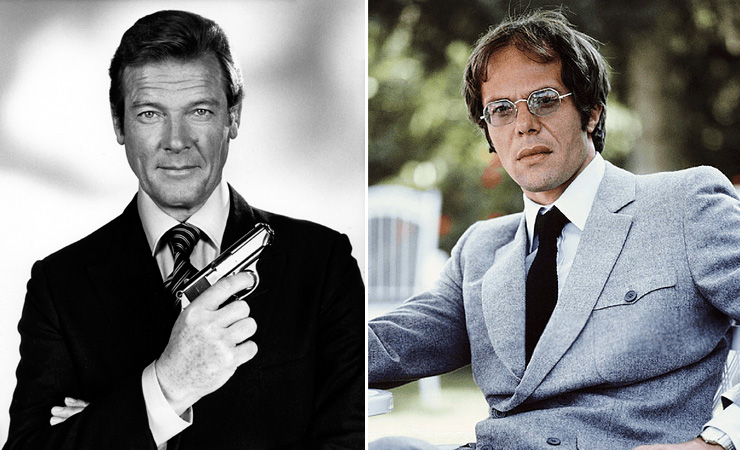 John Glen turned his attention to casting, although by 1980, James Bond star Roger Moore was now engaged on a film-by-film basis, after his three-film contract had expired after The Spy Who Loved Me. French actress and model Carole Bouquet was cast as Melina Havelock, Fiddler On The Roof star Chaim Topol played Columbo, with Julian Glover as Kristatos. Joining them were a handful of accomplished character actors familiar from British films of the Sixties and Seventies; Jack Hedley played the ill-fated Sir Timothy Havelock; James Villiers stood in for Bernard Lee (who had died in January 1981) as M's chief-of-staff Bill Tanner; Jill Bennett played Jacoba Brink, and Michael Gothard played the mysterious Locque. Joining them in the small role of Countess Lisl von Schlaf was Australian actress Cassandra Harris, who at the time of filming was married to future James Bond Pierce Brosnan, and remained so until her death in 1991. Returning in For Your Eyes Only were series' regulars Desmond Llewelyn as Q; Lois Maxwell as Miss Moneypenny; Geoffrey Keen as the Minister of Defence, and for a third time, Walter Gotell reprising his role as General Gogol.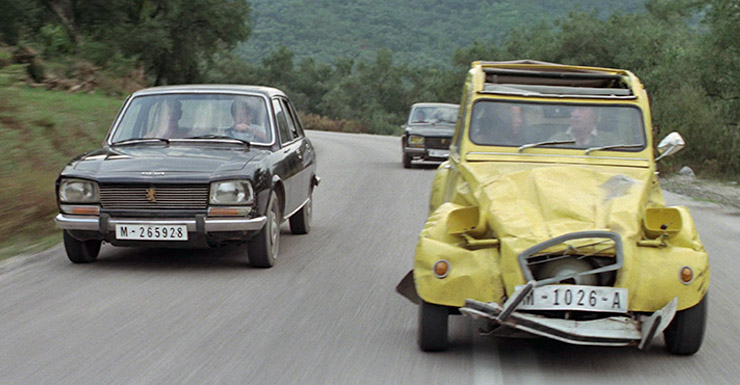 Joining the series with For Your Eyes Only was French stunt driver/arranger Remy Julienne (1930-2021) who coordinated the spectacular car chase through the olive groves of Corfu, with Bond driving Melina's battered Yellow Citroen 2CV. After Bond's Lotus Esprit is destroyed, the chase is a welcome change from the traditional pursuit as our hero is forced to rely on driving skills alone to outwit the henchmen in their faster vehicles.