29 January 2022

Paul Gallico's collection of inscribed Ian Fleming James Bond
first editions sold in auction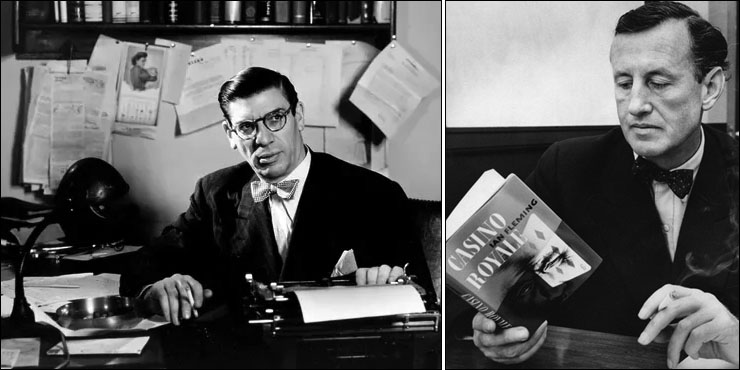 Paul Gallico (1897-1976), was one of the great storytellers and writers of the 20th century. Journalist, novelist and screenwriter, Gallico was born in New York and died in Monaco, but spent much of his life living in Saltram in Devon. Paul Gallico is known for writing a number of major books and films of the mid-20th century, and probably best known for The Snow Goose (published in 1941), and The Poseidon Adventure, (published in 1969) with film adaptations made in 1971 and 1973. Gallico was a good friend of Ian Fleming, working with him on the Sunday Times, sharing Fleming's interests in golf, diving and fencing. Fleming sent an initial typescript of his first James Bond novel CASINO ROYALE to Gallico asking if it was publishable – Gallico replied to Fleming 'The book is a knockout!' The rest is history. Gallico also wrote an introductory essay to the first James Bond Omnibus Gilt-Edged Bonds, published by The Macmillan Company in New York in 1951.
On 27 January 2022, a fascinating and eclectic sale of the Gallico estate's library and contents was sold by Chiswick Auctions in London. Included in the sale was furniture, original art, posters (including the very desirable poster for the first James Bond film Dr. No) and a complete set of Ian Fleming's Bond novels in their Jonathan Cape first editions, with an additional eight of these also inscribed by Fleming to Paul Gallico.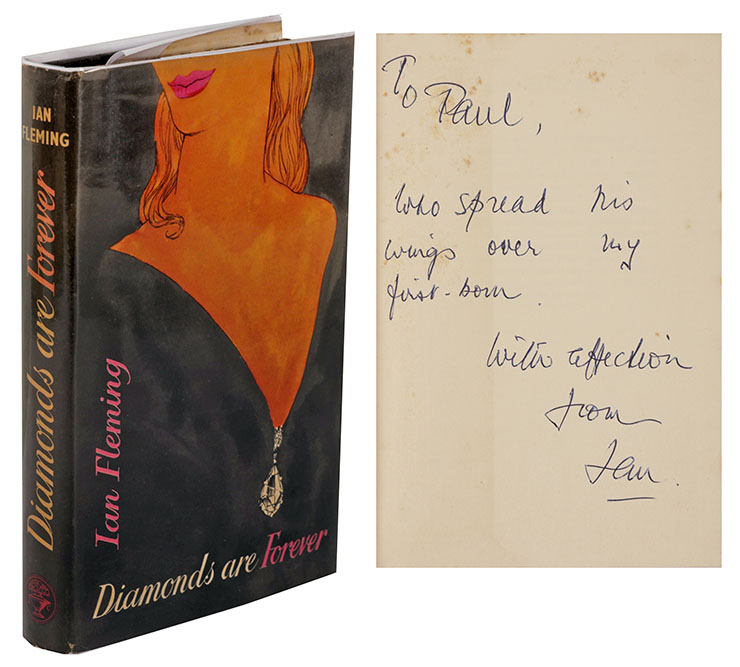 Ian Fleming never forgot his mentor. Inside the cover of DIAMONDS ARE FOREVER (which sold for £22,500) he wrote: "To Paul, who spread his wings over my first-born". After Gallico's death in 1976, the works remained in his island home near Antibes in the south of France. They were sold by Chiswick Auctions this week, fetching almost £100,000 more than their estimate. A first edition of CASINO ROYALE (pictured below) sold for £62,500.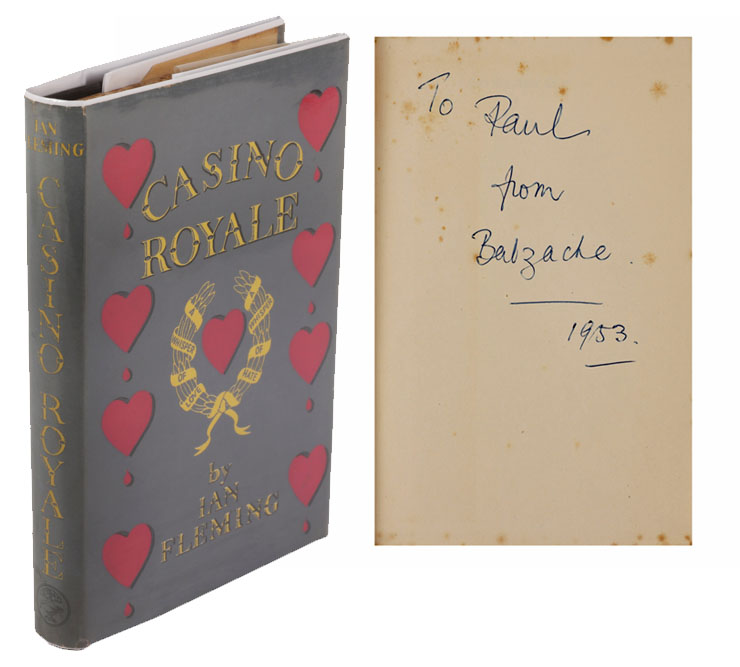 "It was a privilege to be able to sell these remarkable literary works," Clive Moss from Chiswick Auctions said. "The personal inscriptions in these, between friends and one author to another, makes them very special, as one could almost assume that if it was not for Gallico's enthusiasm and encouragement of Fleming there might have never been a 'James Bond'. These works are a true part of literary history." The inscriptions are certainly very personal. Fleming seems pleased to have found in Gallico's notes his praise for a scene in CASINO ROYALE where the villain tortures Bond's genitalia. Gallico said it "beats everything I have ever read". This led to Fleming acquiring a literary nickname. In the American's copy, Fleming wrote the dedication "To Paul from Balzache" (balls ache!). The Macmillan Company first edition sold for £26,200.