Since her retirement from acting to pursue a variety of literary endeavours, Nadja Regin, who featured as the seductive nightclub dancer Bonita in the iconic pre-credits sequence to Goldfinger, has given very few interviews. It was therefore a considerable honour when she recently agreed to meet me for coffee in a West London hotel to discuss her life and career. A gentle, elegant and softly spoken lady, Nadja was charmingly devoid of any showbusiness airs and graces; instead, she exuded warmth and modesty throughout our conversation, which ran for nearly two hours.
A cultured lady who speaks five languages (Serbo-Croat, Russian, English, French and German), the abiding impression I gained of Nadja from my time in her company was that her greatest passion is reserved for her family, about whom she spoke extensively and with emotion as well as evident pride. Indeed, the story of her familial background is a remarkable tale, which hinges on an event in her childhood that was so traumatic it could easily have shaped her life for the worse. Instead, and to her eternal credit, her mother Milka and her sister Jelena, this event became the driving force and inspiration for this trio of remarkable women to succeed, make a meaningful life for themselves and follow their dreams.
Born Nadja Poderegin in Serbia (then Yugoslavia) on 2 December 1931, Nadja's father Ignatije was born in Kiev, Ukraine of Russian extraction, before his emigration to Yugoslavia. Meanwhile her mother was from Plevlje, near the Montenegrin border. "I am one of the very few fortunate people because both my parents were such wonderful people," Nadja told me. "I always have to look up to them and live up to them."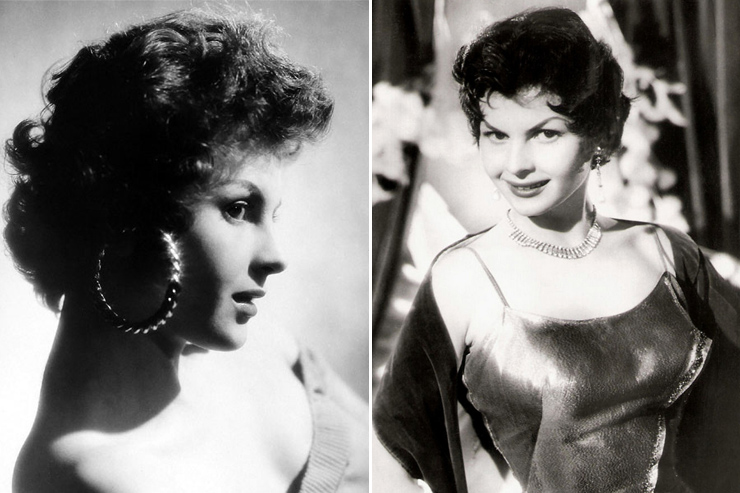 By the early 1940s the Poderegins were living in Kraljevo, a picturesque Serbian city nestled in an upland valley in between the mountain peaks of Kopaonik and Stolovi. In 1941, as the spectre of World War II advanced forbiddingly across Europe, Kraljevo was occupied by the 717th German Wehrmacht Infantry Division. On October 13, Serbian partisans attacked the city in an attempt to re-take it. The Germans repelled the partisan advances and then exacted a brutal and devastating revenge; thousands of civilians were rounded up and massacred, with many of their bodies left hanging on street corners. Tragically, Nadja's beloved father, a scientist and lecturer, was one of the victims. Nadja herself was just nine years old at the time.
Nadja's account of this awful event is heart-rending. "My father was very happy in Serbia, he was so happy to have met my mother," she recalled. "He lectured in a high school in Kraljevo and my mother was also a teacher. After the partisan attack they [the Germans] collected people from their houses. During the Partisan attack 50 Germans were killed and they took a hundred Serbs for each German killed. They collected 5,000 people in all; amongst them was my father. Somebody intervened to try to save him, because he was a Russian emigrant, but he refused to abandon his friends."
"Three days after Kraljevo was the Kragujevac [massacre], where 7,000 were killed," Nadja continued. "There they collected a whole class from a school and killed them … A whole class of school children ... It was so tragic. However, the Germans soon realised when they did this that they were driving people into the resistance, so they stopped and after that there was never again [a massacre] on this scale. Later I worked in Germany. At the beginning I didn't want to, but then I understood more and more that there had been people who were against the regime but couldn't speak up – out of fear not just for their own life, but out of fear for their children and family."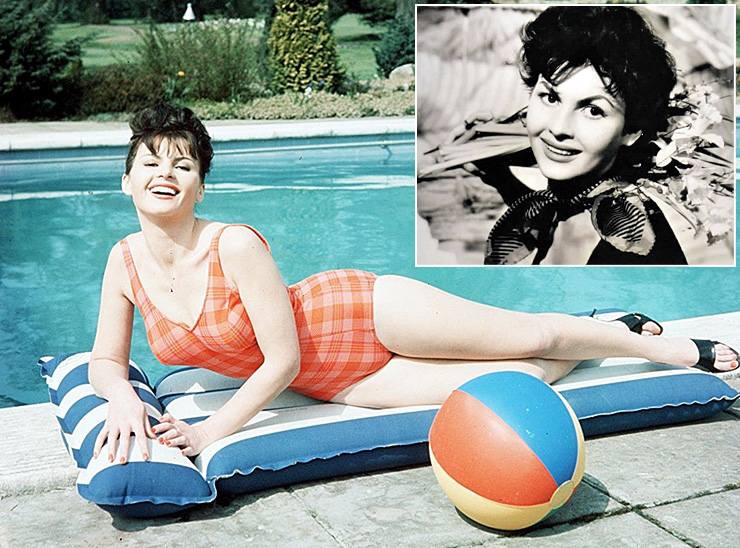 Nadja admitted that her father's sacrifice, and noble refusal to leave his friends and colleagues, has shaped her whole life and the question which has underscored her existence ever since is a direct reference to her father's dramatic sacrifice and heroism: "How do I live up to that?"
Nadja's mother Milka responded to her husband's death by actively supporting the national liberation struggle and speaking out against the German occupation and the Germans' conduct. "She was so outspoken," Nadja recalled. "We were warned by one German officer who was billeted at our house that she was on the blacklist because she talked so much against the Germans, about seeking revenge."
To ensure their safety, the family had to move to another town, Požarevac, "where people didn't know us". However, even then Milka maintained her bravely outspoken stance. "My sister had blonde hair, she looked like a typical 'German' beauty," Nadja explained. "The [local] commandant saw my sister and wanted to give her chocolate. She didn't want to take it, as the Germans had killed her father. So he tried to force her to take it in her hand and she spat at him. A few months later when my mother saw him, he said to her: 'Are you the lady who teaches her children to hate Germans?' She replied: 'No, it is you who taught my children to hate Germans when you killed their father.' Even then, my mother could not resist being outspoken! After this happened the situation changed. The commandant's son, a young man, was killed on the eastern front. This left him a completely broken man. Rather than being vengeful, on the contrary, he started helping all the young people who had been imprisoned by the Gestapo. That happened for a while until the Germans sent him away."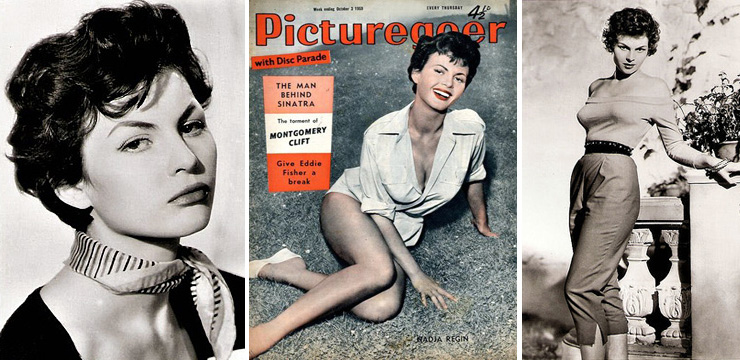 When the Russians arrived to liberate Serbia in autumn 1944, Nadja confessed, "For us that was the biggest joy you could ever imagine! We were so happy!" Now 12-and-a-half years old, and able to speak some Russian due to her father's background, Nadja helped interpret and translate in the hospital where many partisans were being treated. "They even let me into the operation room!" she recalled, giggling with delight at the memory. "They gave me a mask and coat, the Russians love children, you see. Although the surgeon threw me out and told them all off!"
Soon afterwards, Nadja's family moved to Belgrade, where her mother resumed work as a teacher. By the time she was 17 Nadja, who had initially targeted a career in journalism, had begun to appear in small roles in films in Serbia and was studying at the theatre academy in Belgrade. It was here, in her third year of study, that she was cast in her first major studio film, as Marina in the 1954 Rank of Germany and Bosnia film co-production The House on the Coast (Das Haus An Der Küste), directed by Bosko Kosanovic, the picture was filmed in and around Dubrovnik, with a half-German, half-Serbian cast.
"At first I was a little anxious," Nadja admitted. "But when you're working with good actors, you just react, you don't act. I actually think it was my best performance. It was so natural. I'm eternally grateful for the experience. I got the most out of it of all the performers because I was young. I almost felt guilty the success I had in Germany. It was a strange story by a very good author. In the film, a mother and daughter are both in love with the same man."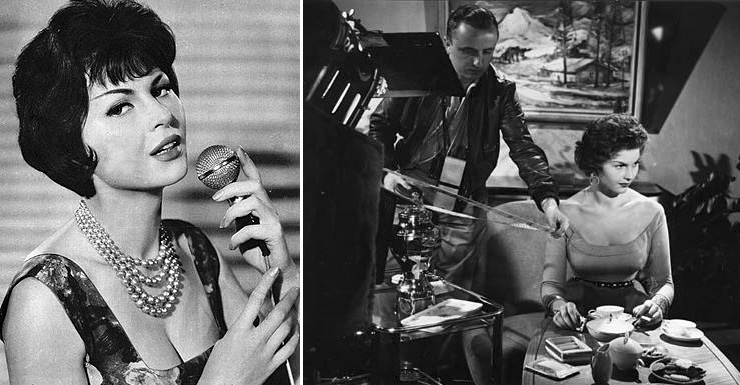 This film led to other opportunities and a multi-film contract with a German studio, which established Nadja's career. Then she "fell in love" and married Michael Szrajber, a Pole who had served in the 1st Polish Parachute Brigade during the war, including at the Battle of Arnhem. With her husband, Nadja moved to England in the mid-1950s. Unable at this point to speak a single word of English, Nadja joked that the move was "sort of professional suicide".
Nevertheless, her facility for languages enabled her to pick up English within a few months, with a bit of help from one of the great British wordsmiths. "I started reading Somerset Maugham," she revealed. "I'd underline words I didn't know, rather than looking through the dictionary the whole time. However my accent limited me – to either sexy parts or a spy! I didn't resent it though, because I enjoyed working in England. Everyone was very professional, direct and disciplined."