George Lazenby: This Never Happened To The Other Fella – The Documentary
GRAHAM RYE reports exclusively on an important new documentary
coming from CUSHIONHEAD Productions – Australia.
In the last 49 years more rubbish has been written about Australian George Lazenby, and his one appearance as James Bond 007 in 1969's On Her Majesty's Secret Service, than it's possible to imagine! But now at last there's a documentary coming that sets the record 100% straight. Forget all you know or think you know about George – George Lazenby: This Never Happened To The Other Fella tells it like it was, narrated by George himself.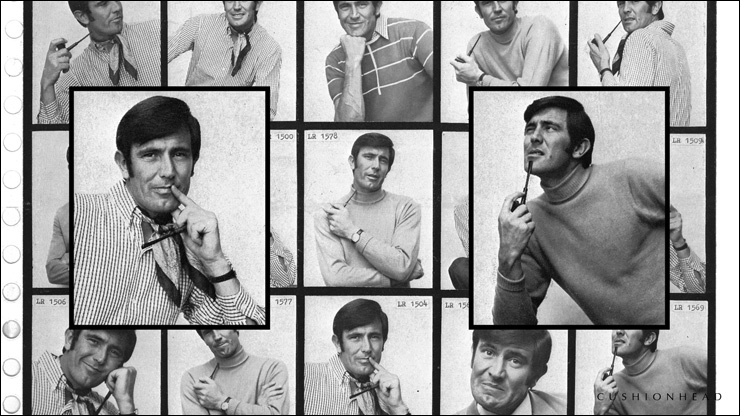 I recently spoke with writer/director Andrew Lumley about his film and the process of making this considerable documentary. He went on to discuss his motivation for making the film and what we can expect to see as the story unfolds on screen.

"George Lazenby, for me, the name stands for more than the man. It's folklore. There's almost a mythic quality to his tale: a naive, innocent outlook crushed by an ambivalent, indifferent world: 'the man who gained everything, only to throw it all away.'



We all know this classic structure, this parable. It's normally found in fiction or ancient cautionary tales, but remarkably, this extraordinary story is true. Fifty years ago it was played out on the world's stage and then largely forgotten. A guy from nowhere Australia secured the most sought after role in cinema – the hottest character in popular culture at the time – and then disappeared. How and why did that happen?

Growing up a huge James Bond fan, and coming from Australia, naturally I was drawn to George Lazenby – the apparent 'black sheep' of the 007 family. At the time, there was a sense of sweeping the whole episode of On Her Majesty's Secret Service and the second actor to play James Bond under the rug. There was little information, divided opinion (mostly negative), and the film itself seemed unavailable. What was commonly accepted was that the film was a failure and that George Lazenby was wholly inadequate and grossly miscast. In my child's mind I imagined the entire chapter had been filed away: Top Secret – Never To Be Opened.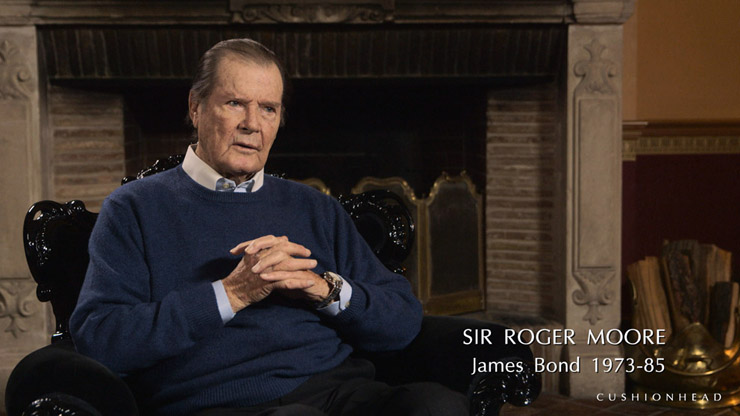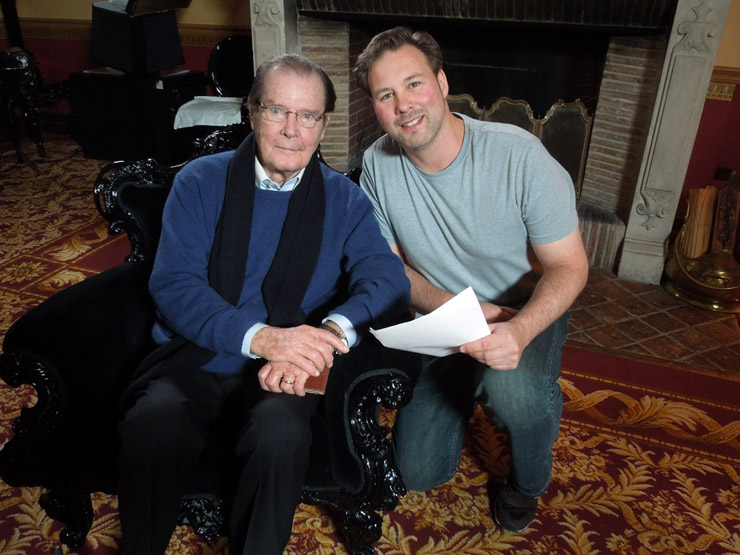 However, over the years I couldn't let it go. I sensed there was more to this story, and once I finally saw the film for myself, that was it. From then on, I was a proud defender of On Her Majesty's Secret Service and especially George Lazenby. Fundamentally, it was because we were both Australian. I felt compelled to tell his story, an Australian story of worldwide significance, and these circumstances set me on a decade long path.

Making a film about George Lazenby's life was for me inevitable. You make what you know, right? Sure, but the more I researched, the more I discovered I didn't know. The showbiz machine hadn't been kind to George over the years. By his own admission, he takes that on board and lays some of the blame at his own feet. There had been headlines, generally consisting of his decision to leave James Bond, and with mainly the incorrect assumption that he was fired. By and large, the attitude towards him had been at best, trivial, and at its worst, as a joke. As there was no substance, the truth was elusive. I was driven to get to the heart of it and my main objective was to give George's story the recognition and legacy that it truly deserves.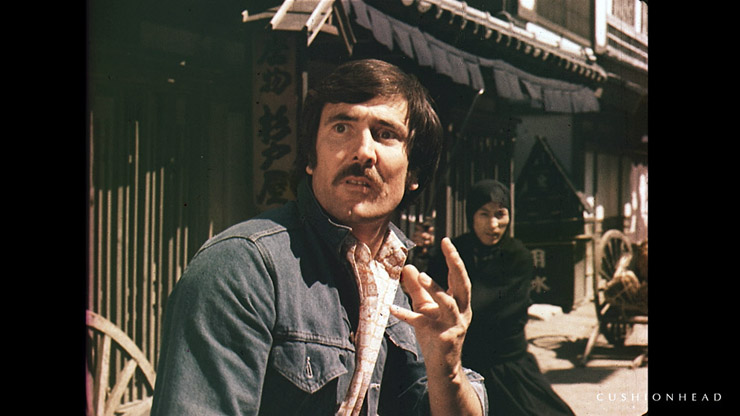 Being aware that George was a great raconteur, I knew I wanted him to narrate his own story. Not an easy task given the depth of the tale and journey I was uncovering. I quickly realised that I had to write and structure a script very tightly to achieve a coherent and thorough examination of George's life. This process took about a year, attempting to get into George's head, imagining how he would describe things that had happened to him. After a series of emails, I sent him a draft, to which George said he'd felt I'd captured his spirit. Another year or so of research and writing lead to the eventual recording date, where upon reading my script he commented on my take of his experience, "Yeah, that's about right."

The next step was to find the visuals to compliment the narrative, and this proved to be a major undertaking. From high paid model through to western Kung Fu pioneer, the material was so powerful; I owed it to the project to not draw from the usual go-to image or footage. Once committed to the process more years had passed before I was satisfied that I'd achieved the desired visual/narrative balance.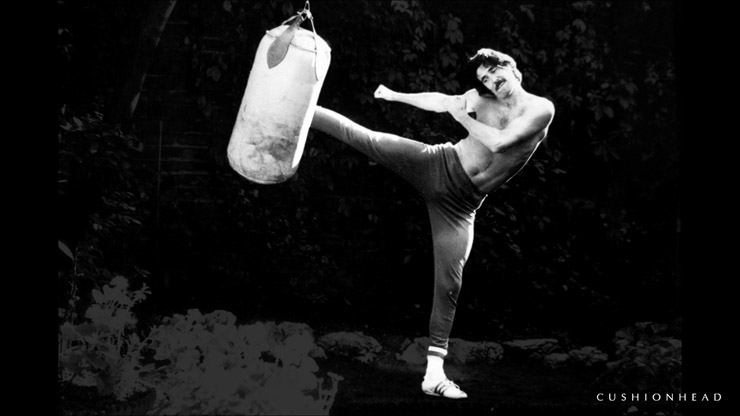 I've been lucky to have many like-minded people and organisations assist me in my endeavour (too many to mention here), but it has been my incredibly talented core group of four that have made this film possible – Producer Mischa Harris, Editor Chris Gavellas, Sound Editor Kayo Kadva and Composer Christian Power. Switzerland Tourism have also been invaluable, as they are rightly proud of their place in Bond history – having the one true 007 location: Piz Gloria, atop the Schilthorn Mountain.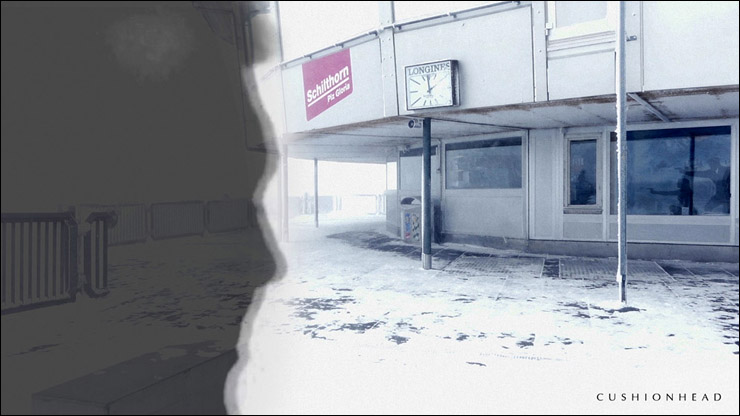 Now, at long last, the cinematic telling of George's once overlooked story is complete, I hope the world can understand and appreciate what happened, be entertained, informed and touched by amazing events, and absorb a period where it was conceivable for these incredible exploits to occur."

Australian filmmaker Andrew Lumley has written & directed a masterful and remarkable documentary that matches George Lazenby's truly remarkable life. Having had the opportunity to exclusively view a finished cut, it's no exaggeration to state that his film should win every award going on the film festival circuit – it's one of the best biographical documentaries I've ever seen!

For forthcoming release dates stay tuned to the 007 MAGAZINE website for updates!